Overview. Cosmetic Beauty from the Inside Out.
In Korea, Beauty is a bona fide Ability, just like Intelligence or Personal Connections.
Oracle – In Greek mythology, an oracle was a person or agency considered to provide wise counsel, inspired by the gods to interpret their dreams. At Oracle we assist our patients to realize their dreams.
The Oracle Medical Group is dedicated to offering the latest advancements in skin care, dermatology and cosmetic plastic surgery.
Established in 2004 the Oracle Medical Group has positioned itself as the leading clinic in Korea (by total number of franchises). The Oracle Medical Group operates a network of 48 domestic and 22 overseas clinics with a common commitment to assisting our patients realize their dreams.
At a time in which the global business market continues to change, it is important that the vision and aspirations meet the challenges of international growth and raising our profile and brand even further.
At Oracle we enhance your inner beauty. One Network. One Franchise. One Clinic.
The Oracle Medical Group. Strengths.
·Tailor made IT system customized to the Oracle Medical Group's business processes
·Group of Subsidiaries (Cosmetics, Equipment, Medical Supplies)
·Positioned at the center of popular culture with the success of Korean television shows and movies in China and Southeast Asia
·Oracle Medical Group is the largest network of Korean dermatology and plastic surgery franchises in Asia
·Strategic relationship with the Korean Model Association
·Medical Team – Exceptional experience and great customer service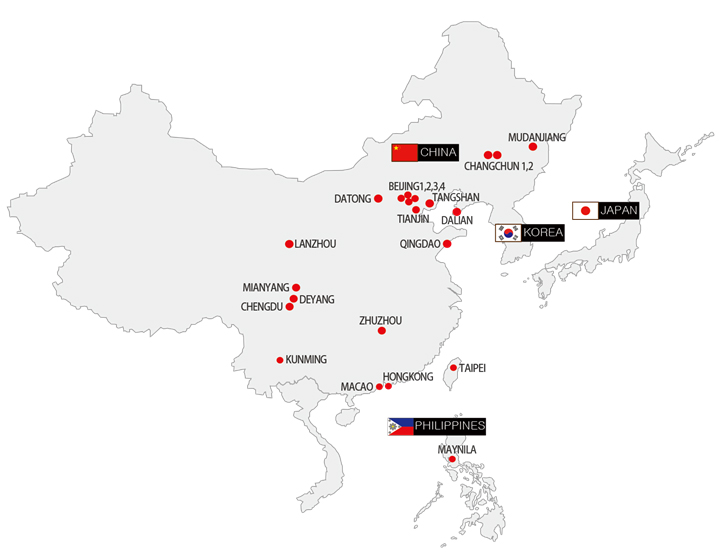 Notable Events
·China – Dalian 1st Franchise in 2010 (21 Franchises as of 2015)
·Taiwan – Taipei Franchise in 2009
·Hong Kong – Direct Clinic Management (September 2015)
·Philippines – Manila Branch Expected Date October 2015 (exclusive master agreement)
·Japan – 1st franchise will be opened on or around December 2015
The Oracle Clinic. Advantage.
-
Brand Identity
– The Oracle Clinic Name and Reputation
-Technology Infrastructure – W-Chart®
-Oracle University – Big Data, Client Boarding, Continuing Education
-Multi-Channel Development – Cosmetics, Equipment, and E-Commerce
-Strong Leadership – Centralized team of medical executives
-"Best in Class" – Excellent customer experience and support to our network of franchisees
-Scalable Business Model – Achieve economies of scale and competitive advantage
-Adaptable Business Model and System Modifications – Ranging from laws and customs to site selection and equipment specifications
-Strong Network - Franchises in China and Southeast Asia with more on the horizon.